2013, Fontanafredda Serralunga D'Alba Barolo, Nebbiolo, Serralunga D'Alba, Piemonte, Italy, 14.0% Alc, CTnr
| | |
| --- | --- |
| Article number: | 2013, Fontanafredda Barolo, Nebbiolo |
| Availability: | In stock |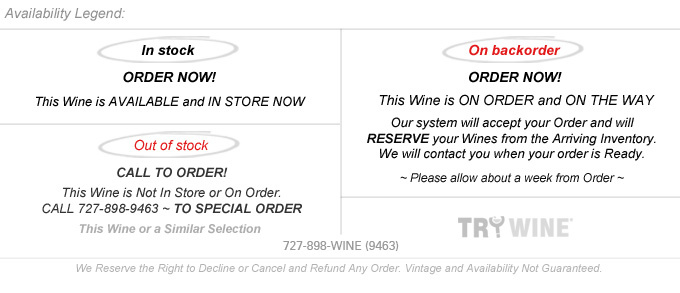 ABOUT
Since 1878, the Fontanafredda Estate & Winery, located in the heart of Piedmont's Langhe region, has been a benchmark producer of Barolo and Barbera, crafting wines that deftly balance deep aromas and concentration of fruit with elegance. Fontanafredda is Owned by Oscar Farinetti and business partner Luca Baffigo Filangieri - founders of the famous EATALY concepts in places like Italy, Japan and New York. 
92 POINTS, ROBERT PARKER
The 2013 Barolo Serralunga d'Alba is a wine of heft and power. This is a site-specific expression that reflects the darker colors, aromatic intensity and firmer tannic structure that can be achieved specifically in this township. The wine impresses for its focus and finesse. A greater percentage of barrique is used because the fruit had the dense fiber and broad shoulders to support that extra oak. Serralunga d'Alba became its own Barolo sub zone in 1988. Like the many vintages made since then, this wine makes a bold statement on the unique qualities that define this celebrated Barolo sub zone.
MORE HISTORY ABOUT FONTANAFREDDA
The history of Fontanafredda is a noble one. It began in 1858 after the unification of Italy, when the country's first king, Vittorio Emanuele II, purchased this beautiful estate in Piedmont's Langhe region. Here he started producing wine from native varietals, Dolcetto, Barbera and Nebbiolo, which later developed into a commercial business under the direction of the King's son, Count Mirafiori. Fontanafredda released their first Nebbiolo labeled as Barolo with the 1878 vintage.
The 250-acre Fontanafredda Barolo cru property in Serralunga d'Alba is the single largest contiguous wine estate in the Langhe. Additional properties in the communes of Barolo and Diano d'Alba bring the total acreage of estate-owned land to 305. The ability to source fruit from some of the Barolo region's most prized vineyard sites provides Fontanafredda with grapes of the highest quality. There are two main soil types that cover Barolo: Tortonian in the western region that is heavy in clay and magnesium deposits. Wines grown in this soil tends to be more fragrant, elegant and soft, but with notable richness. In eastern Barolo, the chalky, limestone and mineral rich Helvetian soil produces wines of deeper color, body and tannic structure, making for long-lived wines.
Fontanafredda owners Oscar Farinetti and business partner Luca Baffigo Filangieri - founders of the famous EATALY concepts in Italy, Japan and New York - have provided full support to a series of initiatives that started in 1999 by winemaker Danilo Drocco and viticulturist Alberto Grasso. These initiatives involve changes in both the winery and the vineyards that aim to increase the quality of the wines and ensure greater sustainability measures. Drocco and Grasso guide the winery and estate with a philosophy of ecological responsibility and future sustainability. All estate vineyards are managed to achieve a "zero chemical" program, using only natural methods for fertilization and pest control. The vineyard team is working with their grower partners across the region to transition them to the same eco-friendly farming standards. The Fontanafredda estate operates as a refuge for a wide array of local flora and fauna.
0
stars based on
0
reviews