2015, De Toren The Black Lion, Shiraz, Stellenboch, Coastal Region, South Africa, 15.5% Alc, TA91
| | |
| --- | --- |
| Article number: | 2015 DeTorren, The Black Lion, Shiraz |
| Availability: | Out of stock |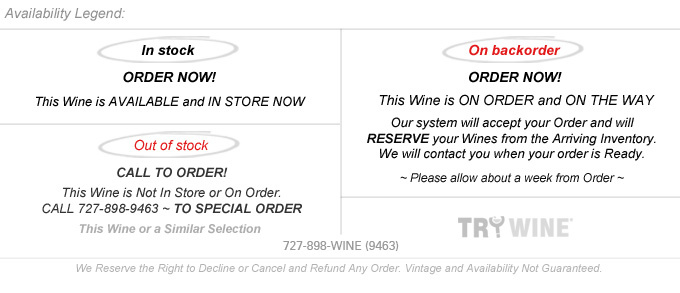 About The Black Lion:
Hailed the most luxurious 100% Shiraz ever produced in South Africa. The Black Lion, a wine crafted from the ancient soils of Africa, cultivated from specially selected vines and nurtured by special hand manicuring and individual attention. Truly an international wine, positioned to stand proud amongst its peers.
No more than a mere 1200 individually numbered bottles produced each vintage.
The incomparable Black Lion is a result of the masterful alchemy of hand-chosen Swartland and Stellenbosch fruits. Taking into careful account soil combinations as well as meso and macro-climates, select vineyards from three unique sites – Swartland, Helderberg and Polkadraai – were earmarked for this complex wine, with the terroir of the first lending it its raw power, and the latter pair its undeniable elegance.

Within each allocated area, only the most perfectly balanced, mature and low-bearing vines are chosen and meticulous care then taken of their canopy management – every single vine is visited on a weekly basis by a team of just three dedicated caretakers, each wearing surgical gloves. The very best fruits – those which have been fully exposed to sunlight in the correct locations within the bunch zone – are then selected, resulting in crop yields of a mere 450g (or four bunches) per vine. Picking is done at the point of absolute phenolic ripeness, when the grapes are at their peak concentration and complexity, and harvesting is conducted by hand (six bunches per tray) at sunrise, to retain the cool freshness of dawn. Hand destemming within an hour of harvesting is followed by fermentation in new French Oak and the detailed attention given to the entire winemaking process is ultimately reflected in every bottle. For this is no ordinary wine. Black Lion is a true labour of love, and a wine destined for collector's-item status.
 Handmade and crafted at De Toren Private Cellar.


EXTREME WINE MAKING TECHNIQUES THAT WERE ADOPTED INCLUDE:


Dropping crop loads to 300g per vine (Usually 3kg per vine)
Each bunch hand manicured on the vine
Hand harvesting and destemming with workers wearing surgical gloves.
Fermented in New French Oak Barrels
Hand punch-down.
Ageing in 200% new premium French oak for 18 months
200% new oak. Wine is aged for 12 months in new French Oak and transferred to new French Oak Barrels again for 6 months
No machinery or mechanical equipment used
Hand bottled with no filters
95 Points, Lauren Buzzeo, Wine Enthusiast: "This wine is currently a big, bold beast, with serious concentration and tremendous depth that suggests this wine's considerable future. Deep aromas and flavors of ripe black cherry, plum and raspberry all abound on the nose and mouth, with a equally intense overlay of whole baking spice, campfire, black tea and pepper. The mouthfeel is bold yet balanced, with a texture like crushed velvet and a long, evolving finish that transitions masterfully from dark fruit flesh to charred cherry and baked plum, and then final notes of espresso bean, black forest cake and tilled earth. Expect even more complexity and layers of flavor to develop with age. Built for long-term cellaring, drink 2023-2033." 03/18
0
stars based on
0
reviews