Use Discount Code 

WINE

 to Save 20% on this Wine, Final Price

$35.99*
NOTE: *Discount Code May Expire At Any Time and Without Notice.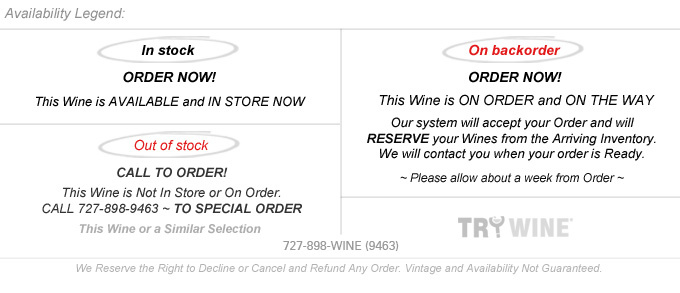 Dave Phinney's relationship with Zinfandel goes back 20 years. Orin Swift Cellars was started with two tons of Zinfandel in 1998—perhaps the most important two tons he's ever purchased. Quite often, you learn more from your failures than you do from your successes. What he learned from those two tons is that there is neither a silver bullet nor alchemy once the grapes are in the winery. You can only make great wine from great grapes. This truism applies to Zinfandel more than any other varietal. Like golf or fly-fishing, you never truly master the game; you just have good days and bad days. By incorporat- ing Petite Sirah and Syrah into the blend, he's able to mitigate some of the unpredictability. In the end, his goal every year, is to get closer and closer to the mastery of Zinfandel. 
WINEMAKER'S NOTES: Heady aromas of brambly raspberry, black fig and peppercorn dominate; time in glass exposes more—dark chocolate, fennel and High Sierra forest floor. The palate is lush and opulent with blackberries, dark plums and currants. More flavors add to the quality of the blend—a visceral minerality and fresh Herbs de Provence. Fully integrated with puckering tannins, the wine bows out with finesse. BLEND: Zinfandel, Petite Sirah, Syrah. MATURATION: Aged for 8 months in French Oak, 30% New