NV, Taylor Fladgate Kingsman Special Edition 90 Year Old Tawny Port (limited to 100 Bottles), Oporto Port, Douro Valley, Oporto, Portugal, 21% Alc, CTnr
| | |
| --- | --- |
| Article number: | NV, Taylor Fladgate Kingsman Special Edition, 90 Year Old Port |
| Availability: | In stock |
LIMITED to 700 Bottles Worldwide & Only 100 Bottles for the US Market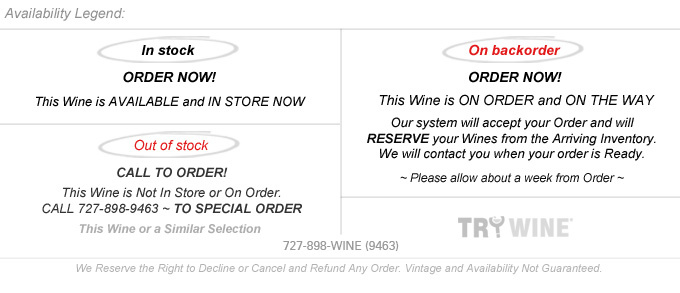 NOVEMBER 5, 2020 – Respected Port producer Taylor Fladgate and acclaimed filmmaker Matthew Vaughn are pleased to announce the launch of a rare Port wine to celebrate 20th Century Studios' upcoming film "The King's Man", the Taylor Fladgate Very Old Tawny Port – Kingsman Edition. The film releases worldwide on February 12, 2021.
The idea for a rare, Port wine Kingsman edition was born between Taylor Fladgate and director Matthew Vaughn, recognizing the shared values between Taylor Fladgate and Kingsman: a sense of heritage and tradition, legacy, an obsession with detail and extraordinary product quality. Also, the very British traits of humor, wit, elegance and style.
Announcing the release, Taylor Fladgate Managing Director Adrian Bridge, says: "I am delighted by Taylor Fladgate's association with Matthew Vaughn's latest Kingman film, "The King's Man," with the release of the very rare Kingsman Edition Port. Taylor Fladgate embodies many of the values portrayed in the Kingsman universe, including a respect for heritage and craftsmanship and a quintessentially British sense of style and flair."
He adds: "This Taylor Fladgate Limited Edition Port will not only appeal to Kingsman devotees, it is also an exceptional Port of great age that will grace the cellars of collectors and connoisseurs of fine and rare wines. Our blenders have used their skill and expertise to create a unique blend matured for almost nine decades in seasoned oak casks and displaying the multi-layered complexity that only Port can achieve.
"This exciting project was a meeting of the minds between Taylor Fladgate and Matthew Vaughn. If I may use a tailoring expression, the link between Taylor Fladgate and the Kingsman universe is clearly the perfect fit," continues Bridge. For Matthew Vaughn, the connection is equally clear, "A true Kingsman will never forget to pass the Port to his left, but this Taylor Fladgate-made vintage will certainly test his resolve…"
In the era portrayed in "The King's Man," Port wine occupied a special place. By the time of the Great War, Port had become firmly established in British society as one of the finest of all wines, surrounded by a sense of ritual and a degree of reverence. It was not only in Britain that Port was held in high esteem, it was also the favorite wine of Emperor Nicholas II of Russia.
As an army officer and member of the aristocracy, the Duke of Oxford character seen in "The King's Man" (and portrayed by actor Ralph Fiennes), would have been very familiar with Port. During the Great War, large quantities of Port were shipped to the British and French armies stationed at the front.
During the conflict, thousands of cases of Taylor Fladgate Port were supplied to the British Army Canteens. The British government considered Port so essential for soldiers' morale that it sometimes threatened to commandeer shipments and divert them to the army to avoid shortages.
Taylor Fladgate Very Old Tawny – Kingsman Edition
Taylor Fladgate Very Old Tawny Port – Kingsman Edition is a very rare Tawny Port of great age matured for almost nine decades in handmade seasoned oak casks. To create this exclusive limited edition, Taylor Fladgate agreed to release some rare and valuable wines from is extensive reserves of very old cask aged Port lying in its cellars in Oporto. These reserves include a small treasury of priceless, historically important wines each representing a very small volume. A few rare gems from this collection, only used in exceptional circumstances, were carefully selected by Taylor Fladgate expert blenders to produce the Kingsman Edition Port.
The individual wines were then meticulously assembled, using Taylor Fladgate heritage of experience in the art of blending, and then left to marry together for several months in cask until the blend was judged to have reached its peak of balance and harmony. With an average age of 90 years, this peerless wine has achieved a magical complexity during its long ageing in cask.
Some of the rare wines used in the blend were made in the 1930s under the shadow of the Great Depression. Significantly, they were produced from vines replanted after the Phylloxera pest had devastated many of the finest vineyards of the Douro Valley in the 1870s. Like western civilization emerging from the devastation of the Great War, this immortal wine symbolizes the recovery of the Douro vineyards from the greatest scourge ever to hit the world of wine.
This exclusive wine celebrates the principles that underlie the history and tradition of the house of Taylor Fladgate and are also keynotes of the Kingsman legend. Among these are duty and determination, a respect for heritage and fine craftsmanship, coupled with a quintessentially British sense of understatement, elegance and style.
Presented in a bespoke crystal decanter with gold detailing and a luxurious presentation box, Taylor Fladgate Kingsman Edition Port was created not only for Kingsman devotees but also for connoisseurs and collectors of fine and rare wines around the world.
Only 100 bottles will be available for purchase from leading wine merchants within select locations throughout the U.S. with a retail price of $3,800.
Tasting Notes:  ABV 20%
A deep mahogany brown core gradually fades through a halo of amber to a narrow rim of warm gold. After years in cask, Port develops an extraordinary multi-layered complexity unlike that of any other wine. This rare Port of great age is no exception. On the nose, the wine is seductive and intense, displaying multiple dimensions of opulent aroma. It opens with a rich confection of molasses and butterscotch, with notes of almond and dried fig, followed by a complex spicy redolence of vanilla, black pepper, nutmeg and cinnamon. Discreet scents of cedar and balsam emerge fleetingly in the background. The first impression on the palate is of a smooth, velvety texture and impressive volume and density resulting from decades of cask ageing. On the mid palate, a crisp, vibrant acidity emerges making the wine appear fresher and more ethereal. Flowing through the palate from end to end is an undercurrent of rich, intense, concentrated butterscotch flavor. The wine has an extraordinarily long finish, leaving a lingering impression of complex, mellow aroma on the palate for long after the wine has been consumed.
0
stars based on
0
reviews